note...the image doesn't seem to load in Outlook Express, only works in Netscape ..
try: http://www.leaning.co.uk/IMAGESRAY/div1.JPG.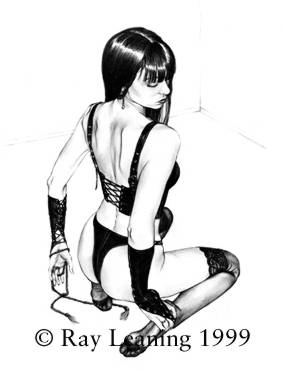 'Divine One'
- image area 24.4 x18 cm - £27.50
sheet size A4



Please send cheque preferably in £GBP payable to MUSE Fine Art and Design Ltd
to


MUSE Fine Art & Design
.

107 CASTLEHILL ROAD
AYR KA7 2LE
SCOTLAND


Prints supplied unframed.
RAY LEANING - Fine Art | ORIGINAL OILS | ORIGINAL SKETCHES | LIMITED EDITION PRINTS
Ray Leaning
ray@leaning.co.uk