RAY LEANING - Fine Art


ORIGINAL OILS


ORIGINAL SKETCHES


LIMITED EDITION PRINTS


COMMISSIONED WORKS



'The Invitation' Oil on Canvas
(private collection)
Interested in commissioning an
original drawing or oil painting?
CLICK HERE for more information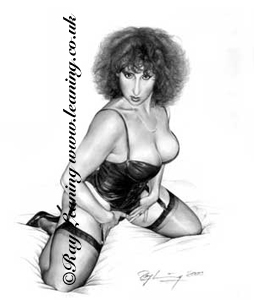 'Julie II' Pencil (private collection)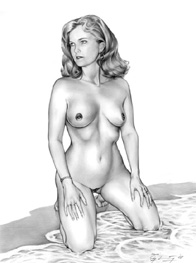 'Maria I' Pencil (private collection)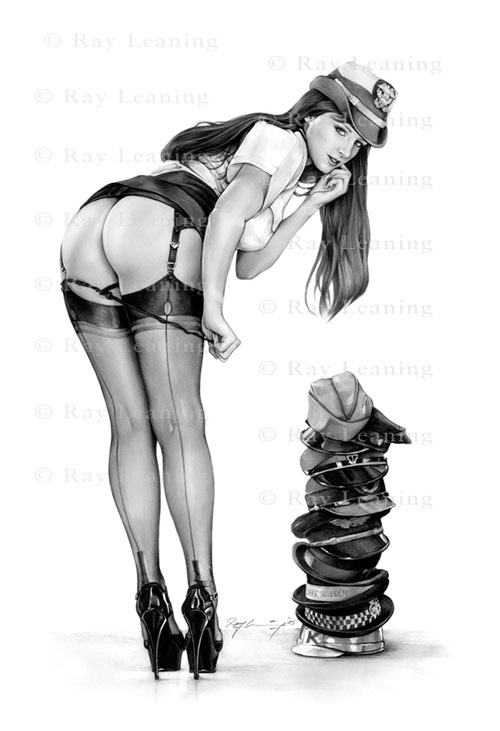 'Kathy West' Pencil (private collection)
buy this signed Limited Edition Print from Kathy's website!! http://www.kathywest.com

Immortalize your Sexuality
Capture the style and beauty of your wife, lover or mistress . . . or have yourself immortalized on canvas in a celebration of your own unique sensuality.
. . . or have your ideal woman take form in a setting of your choosing . . .
From small, discreet pieces ...
...to large-scale feature works in pencil or oils.
For commissioned portraits, Ray can work from life sittings or from photographs and can arrange sessions with a professional photographer if required. Photographic sessions are assisted by a female stylist to put clients at ease.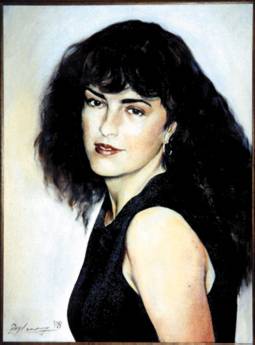 'Hazel' Oil on Canvas (private collection)
Oil paintings take between two and six months to complete, from initial concept through sketches, photography and preparatory work to finished canvas.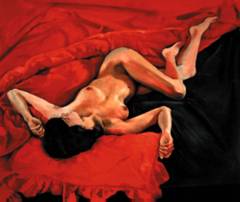 'New Life' Oil on Canvas (private collection)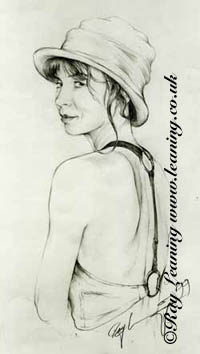 'Sketch' Pencil (private collection)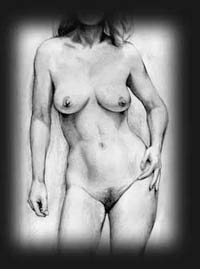 'M' Pencil (private collection)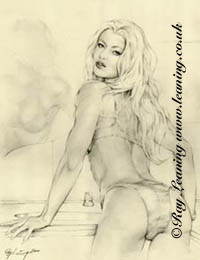 'Fawnia' Pencil (private collection)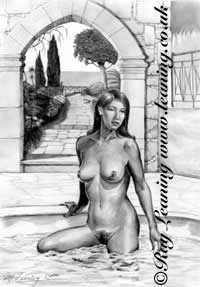 'M-2' Pencil (private collection)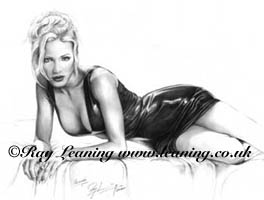 'Amanda' pencil 13" x 20" (private collection)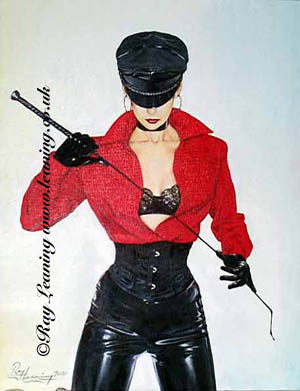 'Trainer II' Oil on canvas (private collection)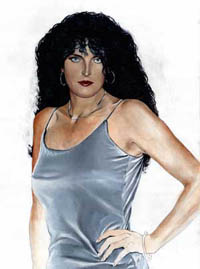 'Can You See The Real Me?' Pencil on canvas (private collection)