---
News:
For orders OUTSIDE THE UK please email BEFORE ordering (shipping to USA is NOW £15 GBP)
Commissions: yes, I do still take on the occasional private pencil commission, prices from £400 for A2 drawing, unframed. email me your fav'e pics and I'll let you know.
New Paintings underway finally got my oil paints out again last year, here's a look at the Work In Progress : )
SHOWTIME sculpture finished the clay original, released November 2008 for the Limited Edition Bronze, to order, please email me for prices
Category Winner of "The World's Greatest Erotic Art of Today" Competition 2006, also commended in 2007 and 2009:
EROTIC SIGNATURE http://eroticsignature.com/
Exhibitions:
Galerie Eros Copenhagen
Galerie Eros is situated in the heart of Copenhagen, just a very short walk from Nyhavn, Christiansborg and Kongens Nytorv.
Holbergsgade 9 1057 K¸benhavn K. Monday closed, Tuesday - Thursday 11.30 am - 5.30 pm, Friday 11.30 am - 17.30 pm, Saturday 10.00 am - 2.00 pm .
Inasaja
SofaLoft Hannover, Jordanstraße 26 (Bhf. Bismarckstraße), 30173 Hannover GERMANY


Stippvisite der erotischen Kunst im SofaLoft Hannover from February 20. until March 20. 2010 GERMANY
IMPURE ART


- "A naughty little gallery" selling simply the most intriguing, thought provoking, sensual and just plain arousing erotica. It's what Brighton has been waiting for, 13 Ship Street Gardens, (the little lane off Ship Street), BRIGHTON, BN1 1AJ Phone: 01273 732 246
Art et Facts
Fine Art Gallery and stockist of Ray Leaning Originals: 19 Roseburn Terrace, Edinburgh Tel: 0131 346 7730
Fetish Visions - Macmillan Cancer Charity Erotic Art Exhibition, London, 27th September 2009

Erotic Art Exhibition 2009
Clarion Fine Art Neatham Mill, Neathham Alton GU34 4NP

Inasaja
GALERIA ARS EROTICA GALERIA E, INASAJA OHG OT Winkwitz, Eichberg 1 01665 Meissen
ArtUndressed September 19 - October 18. BEATE UHSE EROTIK MUSEUM - Joachimstaler Strasse 4, 10623 Berlin, Charlottenburg, GERMANY

Erotica Grand Hall Olympia, London.November 21, 22 & 23, 2008. tickets from Erotica

Erotic Signature presents ARTundressed, South Florida°s International Erotic Art Weekend in Downtown Miami, May 2 ¬ 4th 2008. MIAMI EVENT SPACE (MES) 7610 NE 4th Court, Miami (Mimo Art District) FL 33138 and World Erotic Art Museum (WEAM) in Miami Beach.

ArtUndressed August 12 ¬ 17 2008. PROVOCATION - Sensualite & Erotisme Montreal Erotic Art Festival, MUSEE JUSTE POUR RIRE - 2100 Saint-Laurent Blvd., Montr˙al, CANADA

ArtUndressed June 7th until July 31st 2008. Damien B. Contemporary Art Center Wynwood Art District 282 NW 36th Street Miami Fl 33127


20th September 2007 1.00pm - Bloomsbury Auctions LOTS: 154, 155, 156, 157, 158, 159, 160.

Fetish Xperience, 5-21st May 2006 - Extrapole, LiĻge
Fetish Xperience, galerie d‰art Extrapole galerie Extrapole, Rue Matrognard, 1, 4000 LiĻge, Belgium

Amora Fixed show for 2007 within the gallery at The Amora Sex Academy opened 18th April 2007 at 13 Coventry Street, the Trocadero Centre, Piccadilly, London W1D 7DH, exhibition now closed.

17-20th November 2005 - Erotica, Grand Hall, Olympia, London

7th October - 5th November 2005 - Artists in the Boudoir
De Va et Vient Gallery, Aalmoezenierstraat, 82 - 2000 Antwerp, Belgium

9th June 2005- Book signing and press launch of MUSE
Coffee Cake & Kink, Endell Street, Covent Garden, London WC2


13-15 May 2005 (12.00pm - 8.30pm) Gallery Show and book signing:
Sensual Seduction, Friese Greene Gallery, Brighton Media Centre, 15-17 Middle Street, Brighton BN1 1AL
---
---

Scottish Muse, www.scottishmuse.co.uk a virtual gallery showcasing the work of Ayrshire-based artist Ray Leaning. Having recently moved to the west coast of Scotland he has been inspired by her architectural history, her melancholic landscapes and dramatic coastline. This new body of work celebrates the emotive scenery for which Scotland is famous. In 2009, as the artist turns 50, he has begun to release a series of Limited Edition Prints. Please do visit us now and then to keep up with new image releases. To be notified whenever a new image is published, please email ray@ScottishMuse.co.uk
---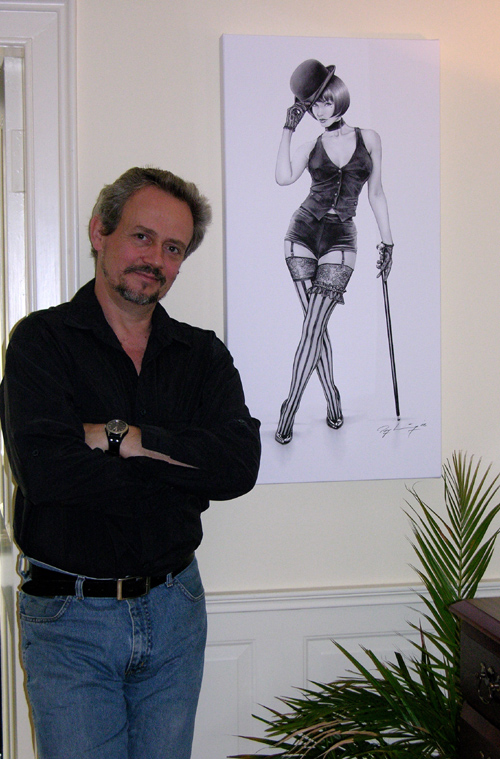 'Fabulous quality printing on canvas by Obsession Art - very impressed!' Ray

order large canvas prints of Ray Leaning's work!


---
The Frame Shop & Gallery
32 Alloway Street
Ayr Ayrshire
KA7 1SH
Tel: 01292 282712
Email: enquiries@theframeshop.biz
---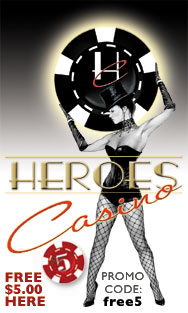 Yes, it's ok!!!!!!... I have licensed one of my artworks to the nice folk at Heroes Casino:
---
Blog site worth a peek: digital-damita.net
---
---
Ray is also on MySpace: http://www.myspace.com/rayleaning
---